Leading Your Business to Success: The First 8 Questions to Ask Before You Hire Managed IT Services
A managed service provider (MSP) is usually a third-party service that helps both business and end users by delivering IT services such as networking, infrastructure management, application, and security.
The job of a managed service provider is to handle development services daily, allowing customers to focus on improving their services rather than stressing about combining a variety of disconnections or system malfunctions, which are becoming more common among large corporations, smaller and medium-sized businesses, non-profit organizations, and governments.
How Do We Find The Right Managed Service Provider?
Technology is always improving. Despite advancements in software, hardware, and communication that can provide benefits and possibilities that were unimaginable even a few years back, this fast growth poses a significant challenge to company owners.
Whether you've just started your own business or run a well-established small or mid-sized one, how you handle your data, networks, computers, and other technology may determine your organization's success.
Every action you take affects your organization, but few are more critical than choosing which potential MSP to work with.
Investigate a managed IT service provider and request a reference
This critical approach also applies to the IT company while searching for an MSP.
Since you anticipate sensitive and critical data passing via the managed service provider system, you want them to have a stellar track record.
You may instantly obtain information by visiting the MSP's website. You may also look at important facts such as how long the service has been in business. You may also access other information, such as former and present clients.
Examining prior clients with current clients might provide insight into the company's client growth.
Analyze the position of the Managed service provider
Just as an MSP may provide help remotely, in some cases, having a in house provider to help your technical staff carry out some essential tasks is crucial.
For illustration, if you want immediate onsite assistance, having a local supplier means you can arrange for someone to help you quickly with data management services or offer customized solutions like cloud services and disaster recovery.
Furthermore, having a nearby service provider might be advantageous in terms of local legislation that regulate your organization. As a consequence, users can find it easy to comply with any local government compliance procedures and laws.
Overall, having a service provider near you is an extra benefit in terms of service and assistance. Because technology may be unexpected, you may require twenty four hours onsite help for disaster recovery.
Hire an MSP that understands your work
Your managed IT service provider must be have neccessery experience in the area and must understand regulatory compliance requirements either as an individual or IT company.
Your specific firm's IT infrastructure is critical your choice managed service provider must be able to remedy service issues remotely or physically.
They must be able to deal with data centers across a multi tenant environment especially with data leaks.
A managed service provider cannot build growth plans for your company's growth and success unless it completely understands your organization and is agile and skilled enough to work with any unique software and regulatory requirements that could apply to your company. In IT, there are no one-size-fits-all solutions.
Even businesses with the same number of people in the same industry might have vastly diverse IT requirements.
Confirm location and availability
Cooperate with a managed service provider that provides onsite services for close monitoring and smooth integration with your company. Accessibility leads to shorter response times, more predictable prices, and operational opportunities in the service delivery approach.
Businesses are increasingly reliant on technology to perform smoothly. As a result, you'd want your network to perform properly at all times.
For your business IT structures and compliance frameworks, you need a managed IT service provider to work with your in house team on your IT integration and growth plans.
You need to select a service provider that can give network support around the clock. Any security breaches should be addressed as soon as feasible, whether onsite or remotely, by the managed service provider.
Don't be the only one who has inquiries.
One of the most productive business managed services providers is one who inquires about your firm service levels, needs, issues, and aspirations. This procedure is critical for developing the best IT strategy for your business.
An managed service provider must understand where you are as a business and where you want to go in order to properly manage your technology and develop your organization.
Experience in different work settings (remote work, and hybrid work settings)
It's critical that the managed hosting provider you work with understands the unique challenges that remote work presents, particularly when it comes to additional cybersecurity risks, and has a history of supplying solid outsourcing and hybrid solutions.
Questions to ask your IT Service Provider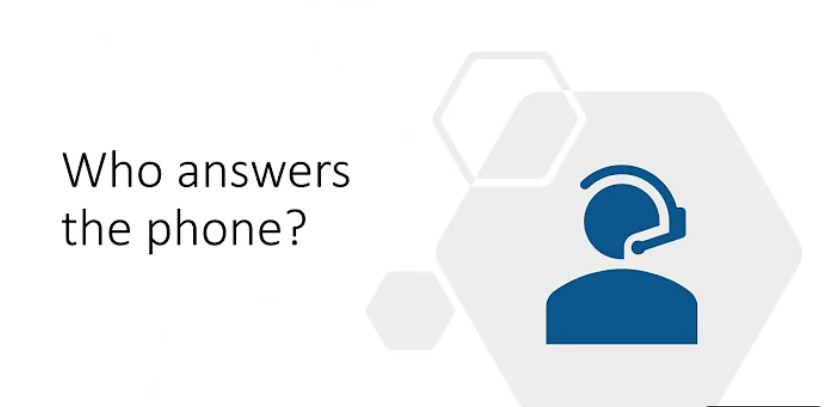 Selection personnel should evaluate an IT service provider on matters such as.
Business Quality
What are their corporate policies?
How do they present their facilities?
What is the size of the IT service desk team?
Who are their associates?
How is support provided?
What is their business strategy
Can they provide references of their managed services?
Service Quality
Will they assist you in developing your business goals?
What exactly is included in their projected service fees?
What was their client success stories?
How will they increase the efficiency of your business needs?
How would the managed service providers lessen the burden at your company?
How will my data be retrieved if my contract is terminated?
Can I invoke a break clause if I decide to quit my contract?
Is your service level agreement consistent across all clients, or is this up to negotiation?
Does contract flexibility include monthly and annual payments, as well as a cap on annual rate hikes?
Can you give a cost comparison of on-premises versus cloud solutions over time?
What is your average network uptime performance?
Do you do an examination of IT infrastructure before estimating service fees?
Do you have a dedicated staff for different functions?
What does your track record look like?
A track record statement displays the ability to do the requested study. A track record, which goes beyond good intentions, is the strongest predictor of future success. This is not a task that can be accomplished in a week or a season; rather, it takes a very long time.
The point is, whether you desire one or not, you build a track record. It's a way of tracking disaster recovery handled. Here are some factors that describe your past record:
Sales revenue and earnings are apparent indicators of a track record. A great financial track record, in my view, begins with regular double-digit sales growth sustained for a sufficient period.
Profitability must follow. Aside from sales and earnings, each industry has its own set of measures of what is excellent. You must be aware of these and perform in the top quartile in order to host multiple clients.
Turnover is an excellent predictor of a workplace mission. Some retention is natural and beneficial to a company.
How do you assess your workers' levels of satisfaction? It cannot be just a rumor. If you aren't utilizing any mechanism to validate this, you should think about it.
Businesses should pay greater attention to this issue. Client satisfaction must be tracked and maintained on a regular basis. We've worked hard to build and maintain a track record of surveying our clients in order to confirm our performance.
How to Establish a Track Record
Consider the most recent goods or services you purchased. How did you come to utilize the company you purchased from? Did you solicit recommendations from relatives and friends? Or did you consult your followers on social media for recommendations?
Referrals are a valuable resource. They can also be a significant barrier to entry for new enterprises with no track record.
How can you establish a reputation when you have no track record? Here are approaches to getting started:
Control and Make Use of Your Digital Footprint: Managing your online reputation is no longer a luxury; it is an essential component of any business. Most individuals begin their search for a company or information about a business online.
It is critical that you enhance your LinkedIn profile and obtain as many references from former colleagues and clients as possible. It's also time to purge your other social media profiles. Make a decision about your voice and adhere to it.
Sharing and distributing fascinating and useful industry information in the appropriate locations and with the right industry may also be a wonderful method to engage with potential clients or colleagues.
Participate in the Discussion: Marketing, like politics, requires you to define your agenda before your competitors do. It's time to become active with professional organizations, meetup groups, and online forums, telling people about new technology developments and providing industry statistics to back up your claims.
Training: Look for chances to speak out and exhibit your expertise. Whether it's creating a white paper, publishing in a reputable journal, presenting a webinar, or locating an education provider through whom you may organize a seminar. Find a channel with a suitable viewership and go for it. Also, keep in mind that this is not an advertisement for your services.
Advance Your Knowledge: Education may also be a portal access in making new friends. Consider it an additional option to connect with potential consumers or your next brand ambassador. Remember that your clients will appreciate your commitment to quality and continuous progress.
Developing Your Recommendations: Once you begin to attract clients, ask for their reviews. Select the best review sites for your industry, or simply focus on social and either ask your customer for a direct comment or ask if you can use their reviews and publish on their behalf.
If they refuse to provide a written recommendation, inquire whether they will provide references if a customer contacts them.
Developing your track record might be difficult, even if you already have clients, depending on how quickly they walk in the door. However, by employing these four strategies, you will be well on your way to establishing a credible overall performance that will attract more business.
11 Questions to ask regarding your data management
What information do you have?
How are you planning to record and represent the data?
Is it necessary to protect data?
Will you make your data available to others?
In the short and long term, how do you get data backups?
Can we make our data go where it needs to go?
Is there a problem with data quality that undermines user trust?
How can you assess speed of a client to interact with your business before it is recorded?
Do you utilize an address verification service provided by a third party?
How do you keep track of who has access to critical client information?
Do you have a procedure in place that allows for data sharing?
What is and isn't covered in your support contract?
The list might be lengthy, but you need instances of what you could be charged for. For example, if your server breaks and needs to be replaced, will the contract cover the installation, or will it be a separate cost? Inquiring about the support contract may not always yield this information.
Many IT support businesses still provide onsite desk support and provide little in terms of virtual assessment and tracking, whilst others provide 24/7 oversight and constantly take measures (often virtually) to prevent problems from causing serious difficulties for your business.
Emergency support might be able to detect when a storage device is going to die and store the information before it's too late. Remote management can also shorten the time it takes to address problems and decrease trip expenses.
12 Questions to ask regarding the MSP's credibility and capabilities
How would you educate ad hoc help?
Do you have a committed crew, or do you hire on an as-needed basis?
Can I meet the team members providing their services?
How long have you been offering IT-managed services?
Do you consider yourself an expert in IT Technical Support?
What is your degree of knowledge in my sector in terms of regulatory compliance?
What industry credentials or licenses do your organization and its technical staff ca?
Does your IT service desk personnel keep up to date on new technological advances and trends?
Are your IT-managed services your primary focus or a contributing service to your business?
What tasks are considered "out of scope," and what tasks are included in my contract?
Clear communication and set goals are critical components of successful business relationships.
Requesting a list of chores that aren't covered by your contract is an excellent method to determine how thorough your MSP's services are. It also helps to understand where the boundaries are and how services outside of these limitations will affect the amount your company pays for managed IT.
What is the process for logging support calls?
When a support request is submitted, the requester will receive an email confirmation.
Next, the new ticket is reviewed and assigned to a Support Consultant.
The inquiry will be assigned a line support ticket number.
The categorization of the ticket will determine whether it is billable or non-billable.
If the request is chargeable, a quotation will be issued to the customer for approval before proceeding with the desired work.
If the request is non-billable, the technical staff will address it and notify the customer.
Then, the ticket will be solved.
Ways to better manage team workloads
Analyze the total workload of your team or firm.
Use effective project management software to organize, simplify, and visualize workloads.
Use time monitoring to learn about actual workloads.
Allow enough time for criticism, sick days, and holidays.
Make time for teammates to focus on one task at a time and avoid multitasking.
What compliance frameworks do you support?
A compliance framework is an organized collection of principles outlining an organization's methods for adhering to specified standards, specifications, or legislation. I
t describes the regulatory and legal requirements that apply to the firm, as well as the business procedures and institutional controls in place to ensure that these standards are met.
How to Create a Compliance Framework
Compile a list of all regulatory and legal obligations.
Reporting obligations, such as the regular submission of data or information (quarterly or yearly, etc.)
Accreditation, registration, or licensing requirements
Observing the deadlines established by law for doing our activities
A need to offer a certain service or set of services.
Restriction or constraint on how these services may be promoted and provided
Financial responsibilities
2. Examine the existing situation and find any gaps.
3. Create systems and customized solutions.
What types of support do you offer?
Services MSPs provide a wide range of services, including cybersecurity, Telecommunication solutions, data recovery, professional services automation, and more.
When an organization lacks the resources to employ and maintain its own in-house IT team, it will often seek IT emergency support. Alternatively, they may prefer the knowledge and benefits that outsourcing may offer.
Since the breadth and complexity of IT problems, it's not unusual for a firm to engage an MSP in some capacity, particularly in a market like managed IT services. However, like with many things dealing with technology, MSPs cover a wide range of managed services.
Knowing what services are available and which ones you require might be difficult.
How will our data be secured?
Maintain your encryption knowledge.
Restriction of access to client information
Use password management software.
Collect just the information that is absolutely essential.
Consider erasing data when you've finished with it.
Make client privacy a priority for everyone.
Assure existing clients that their personal information is secure.
What kind of support coverage do you offer?
Infrastructure and Managed Networks
Managed Security Services
MSP's support model
Print Management Services
Cloud Infrastructure Management
Software as a Service (SaaS) (SaaS)
Wireless Management and Mobile Computing
Communication Management Services
Data Analytics
Good managed IT services employ remote monitoring technologies to keep a watch on your systems 24 hours a day, seven days a week with remote monitoring management.
With real-time warnings, any problems that arise may be addressed before they have a significant impact on your organization.
The MSP may advise you to enhance your technology in order to increase production. Ultimately, you're paying someone to protect your company from having problems and address them when they do occur.
A potential managed service provider should also assess existing and future IT requirements to avoid a break fix.
The managed services provider recommends which goods and services a company should employ in the coming year as well as the duty of providing projected service fees.