Ways Managed IT Services Can Help Your Architectural Firm
Managed IT services involve information technology services, handled by a third party or external support team. The third party is referred to as a "managed service provider." Managed IT services also refer to engaging the services of an expert to deal with general tasks instead of in-house staff. Vendors, like experts, can be hired based on a subscription or contract basis.
The popularity and need for managed IT services are due to the emergence of the latest tools and technology infrastructure. It is a hassle trying to stay up to date and keep your data safe; hence, the need for IT services. The managed service providers can be assigned to provide several support services and building the right IT environment while you work on keeping your business thriving.
Why you need an IT Managed Service Provider in your Architecture Firm
Running an architectural firm is highly demanding and a lot of the time can be a lot more than you bargained for just to keep the firm above water. Keeping up with the administrative and operational tasks while still trying to stay in touch with the latest technology trends is hardly possible. There are so many new developments and advancements in technology as regards businesses across all sectors.
With these advancements come higher IT demands to keep your business in tune with the latest business trends where information and technology is concerned. As a result, there comes the need for an expert support team in the IT environment with the much-needed knowledge and tools to help manage your IT related business needs.
A managed service provider is responsible for offering a wide range of IT-related services needed for the digital aspect of your architectural firm. Some IT services required by businesses include data backup, disaster recovery, business network design, and system monitoring. Others include regular maintenance of technology tools and infrastructure, keeping data safe via prevention of data loss, auditing, and analytics.
8 Reasons a Managed IT Service Provider is Essential
A trusted IT partner service provider offers a variety of services that help businesses and organizations manage their technology needs. These support team services are critical for businesses to stay competitive and run efficiently in today's digital landscape. It also allows for the business to put more attention on other administrative and operational duties while the technology aspect is fully taken care of by a managed service provider. They include:
Architecture firm cloud computing
Providing access to a network of remote servers for storage, processing, and management of data and applications.
Network management
Configuring, maintaining, and troubleshooting networks to ensure optimal performance and security.
Cybersecurity
Protecting against cyber-attacks and data breaches through security solutions such as firewalls, antivirus software, and intrusion detection systems.
Data management
Storing, protecting, and analyzing data to help organizations make informed business decisions.
Technical support
Providing assistance with troubleshooting and resolving technical issues for hardware, software, and networks.
Managed IT services
Outsourcing business IT department for day-to-day operations such as monitoring and maintenance of the IT infrastructure.
Consulting
Advising on the best technology solutions to meet the specific needs of an organization.
Vendor management
Managing relationships with vendors and suppliers to ensure that the organization is getting the best value for its IT investments.
Qualities of a Good IT Managed Services Provider
A qualified managed IT service provider should have the following characteristics:
Technical expertise and certifications with a team of certified technicians having experience in various technologies and platforms.
Proactive approach in monitoring your network to identify and resolve potential issues before they become critical.
Ability to accommodate your business as it grows and adapt to your changing needs.
Availability on a 24/7 basis with an emergency response team to ensure your systems are always up and running.
Robust security measures in place to protect your data and networks from cyber threats.
Familiarity with and ability to help you comply with relevant regulations, such as HIPAA or PCI-DSS.
Communication and reporting to keep you informed about the status of your systems and provide regular reports on their performance.
Cost-effective and competitive industry pricing and flexible service plans that fit your budget.
Managed IT Services for Architecture and Engineering Firms
With the pace at which architecture and engineering firms are moving, there is a need for IT services for architects and engineers in every business including architecture and engineering firms. There is an increase in the complexity of processes, technology tools, and infrastructure. Software and applications programming, handling data, and everything about information technology. Dealing with the above as architects or engineers is soon to become very demanding.
Specific IT Services for Architects and Engineers
Disaster Recovery Services
Most engineers and architects deal with a lot of data, both personal or those of their clients. Often times, they don't know how to handle or run regular maintenance for software information technology.
Poor IT manangement increases the probability of architectural and engineering firms losing their data. Hence, the need for support team IT services for architects and engineers. They help in data backup, prevention of data loss as well as internet access solutions. Thus improving the focus and overall productivity of those in question as they focus on other administrative tasks.
Cloud migrations
With the remote or hybrid mode currently in vogue, necessary steps must be put in place for seamless working experience. IT services providers provide for easy cloud migrations within a team. Cloud network solutions are set up to allow members of a team to operate and work anywhere. The cloud solution also ensure that secure files transfer is facilitated. The infrastructure also increase the peak performance of the team as they all enjoy support services.
Business communication and cyber security:
The rate at which cyber crime occur is alarming. No business or firm is exempted. Interestingly, engineers and architects are at more risk than those running other businesses. IT systems are required to keep data safe. They also provide improved technology tools to prevent breach of cyber security.
Benefits of Managed IT services to Architects and Engineers
Increased efficiency: Architects can put more attention on their core responsibilities while managed IT services handle the maintenance and management of their IT systems.
Reduced downtime: Managed IT services can proactively monitor and maintain IT systems to minimize downtime and ensure that architects have access to the technology they need to do their work.
Increased security: Managed IT services for architecture firms can help architects protect their data and systems from cyber threats by implementing security measures such as firewalls, antivirus software, and backups.
Cost savings: Outsourcing IT services can be more cost-effective than maintaining an in-house IT team.
Scalability: Managed IT services can scale up or down depending on the needs of architecture firms, which helps to ensure that technology is always up-to-date and can handle growing demands.
Access to expert knowledge: Managed IT services providers have a team of experts that can offer specialized knowledge and resources that may be hard to find in-house.
Importance of IT Managed Services for Architecture Firms
An architect must also have the ability to leverage the latest technologies for the creation of quality designs, collaboration, and communications with clients. Technical support is important to architects and engineering firms to enable them to effectively work in collaboration, use virtual modelling features and remote working capabilities. Managed IT Services are aimed at architects. It offers a complete IT solution for management, monitoring and information systems for architecture firms.
IT Solutions for Architects and Engineering Firms
Architecture firms need IT support both in the field and in staff and can include a network, the provision of software, cloud services, tablets, or other devices. The use of e-commerce technology means something different for architecture firms as compared in other industries. Architects have unique technological needs and leveraging on the available technology is vital for optimal performance in this digital age.
Reasons for IT Solutions for Architecture Firms
Collaboration: IT solutions such as cloud based project management software and virtual meeting platforms allow team members to work together on projects from different locations.
Design and modeling: Computer-aided design (CAD) software allows architects to create detailed 3D models of their designs, which can be used for presentations and construction.
Communication: IT solutions such as email and instant messaging can help architecture firms communicate more efficiently with clients and contractors.
Data Management: IT solutions such as Building Information Modeling (BIM) software can help architecture firms better organize and manage project data, such as drawings and specifications.
Efficiency: IT solutions can automate certain processes such as scheduling, invoicing, and document management, which can save time and increase efficiency.
Cost savings: IT solutions can help architecture firms reduce costs by eliminating the need for paper documents and reducing the need for travel.
How Managed IT Providers can Partner with Architectural Firms to Support, Secure, Maintain, and Improve their IT Infrastructure
All IT professionals are responsible for tackling different aspects of technology needs of an engineering firm or architecture firm to ensure that the firm is fully covered digitally. All IT management service providers have a team with extensive, experienced in IT management professionals who have the neccessery resources and tools to help architectural firms manage their IT infrastructure. They are available to offer additional support for firms whose IT personnel are already in place. A specific IT provider may be asked to work with the IT team for an effective and productive work relationship that offers the best of both worlds.
Managed IT Services for Architectural Firms and Engineering Firms
IT management service providers deliver expert IT services to business owners and organizations. They also help with installation of the neccessery equipmentsoftwares needed for a seamless experience by the firm. IT management service provider softwareand hardware integration services like firewalls, routers and servers. The goal of any managed services provider is to determine what is best for your business or firm and to take on and manage the integration and utilization. Hence the firms can put more focus on other parts of their work.
Types of Managed IT Services for Architectural and Engineering Firm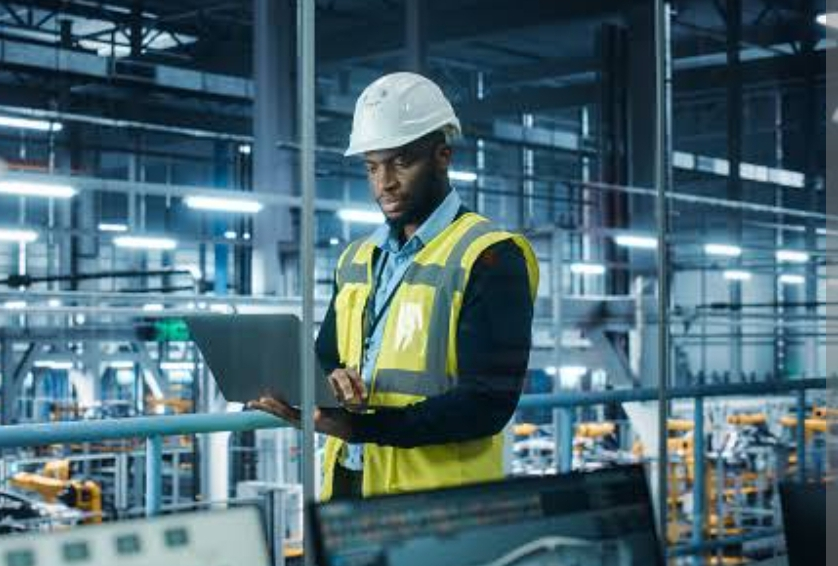 Network management: Managed services likemonitoring and maintaining the firm's network infrastructure, including routers, switches, and firewalls, to ensure that it is running smoothly and securely.
Cloud services: This can include cloud-based storage and backup solutions, as well as software as a service (SaaS) applications for project management and collaboration.
Cybersecurity: This includes implementing security measures such as firewalls, intrusion detection and prevention systems, and antivirus software to protect against cyber threats.
Helpdesk support: This includes providing technical support to employees for issues related to hardware, software, disaster recovery services and other IT-related problems.
Remote monitoring and management: This includes using remote monitoring tools to keep an eye on the firm's IT infrastructure and quickly resolve any issues that arise.
IT Project management : This includes planning, implementing and managing IT projects such as hardware and software upgrades, network deployments, and data center migrations.
Compliance and regulatory compliance: This includes ensuring that the firm's IT systems comply with any relevant industry regulations, such as HIPAA for healthcare firms.
IT Consultancy : This includes managed services like providing expert advice and guidance to help firms make strategic decisions about their IT infrastructure and systems.
The Best Managed IT Service Providers to Support for Growing Architecture Firms.
Cyber Command is a managed IT service for architects and engineers . Depending on the size of the company you are a professional architect with limited resources. It is not only time consuming and demanding to deal with all these problems alone, it can be expensive. Cyber Command specializes in the implementation and support of Architecture, Engineering, & Design firms. With over 80 combined years of experience in the AED community, Cyber Command aligns technology with your company's needs in an effective and efficient manner. Our team is committed to delivering quality software solutions whose value is critical to your business.
Cyber Command knows the AED Business and the Technology that Drives it
Cyber Command has the expertise, resources, and tools needed to support architecture, engineering, and design firms. We understand your business operates in a unique environment. Every Cyber Command employee has extensive experience supporting the AED industry and, with over 80 combined years of industry-specific knowledge and experience, we will implement the right technology to help you realize your company's goals.
Focus solely on what matters most to you and your business. Our managed services is here to help your business grow in an efficient way by providing support to your IT infrastructure.
Why Choose Cyber Command to Help Architectural and Engineering Firms IT Needs
Improved collaboration and communication: Technology such as cloud-based project management tools and video conferencing software allows architects to collaborate and communicate more effectively with clients, contractors, and other team members.
Increased efficiency: Technology such as building information modeling (BIM) software and automated drafting tools can help architects to work more efficiently and to produce higher-quality drawings and models.
Enhanced visualization and presentation: Technology such as virtual reality (VR) and 3D modeling software can help architects to create more realistic and immersive visualizations of their designs, making it easier to communicate their ideas to clients and other stakeholders.
Better decision-making: Technology can provide architects with access to a wide range of data and analytics that can inform design decisions and help to identify potential issues before they arise.
Cost savings: Technology can help architects to work more efficiently and to produce high quality work, which can lead to cost savings for clients and for the firm.
Key Benefits Of Cyber Command Managed IT Services in Architecture and Engineering Firms
Effective IT management services offers many advantages in partnership between engineering firms and architecture firms. Today we'll look at some of the advantages and benefits of hiring not just any managed IT services provider but Cyber Command IT management services.
Fully Managed IT Services
In the IT Services model, your IT services providerss manage the entire IT ecosystem, whether at the desktop and mobile level to the server, locally or cloud. Your providerswill help will implement the right technology to help you realize your company's goals as well as deliver strategic IT initiatives to help with other administrative and operational business activities in your architectural or engineering firm.
Security Services
Of course no architect wants to compromise client information especially, architectural design. So,the easiest solution is to not risk the worst breach. You need someone who will detect any weaknesses and give you advice to protect you and your clients. Hence, the need for a trusted IT management service provider. A reliable IT management service provider like Cyber Command can act as a Virtual CIO to ensue your firm's technology efforts and spend align with your business goals. We provide experienced oversight for all your information technology needs.
Enjoy Qualified Managed IT Service with Cyber Command
Proactive maintenance: We can proactively monitor and maintain your IT infrastructure, which can help to prevent issues from arising in the first place.
Expertise: Our IT service team have the expertise and experience necessary to effectively manage and troubleshoot a wide range of IT issues, which can save you time and money.
Scalability: Cyber Command can provide the resources and support you need to scale your IT infrastructure as your business grows.
Cost-effective: Outsourcing IT management to a managed service provider like Cyber Command is a lot more cost-effective than hiring in-house IT staff, as you only pay for the services you need.
Compliance: Our managed IT service providers help organizations to stay compliant with various regulations.
Business Continuity: We can help organizations to maintain business continuity, by providing disaster recovery and business continuity solutions to ensure the availability of critical systems and data.
Stay Focused on Moving Your Firm Forward with Cyber Command
At Cyber Command, we take care of your information and technology needs, keep your information secure and ensure your hardware runs optimally. With our valuable services, you get to focus on the crucial things that will keep the business thriving.